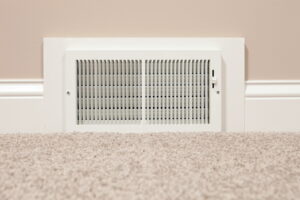 While other parts of the country get ready to turn on their heaters for the season (some probably already have), we're still using our air conditioners for a bit.
Your central air conditioner gets a lot of use throughout the years. Hopefully, you keep up on your maintenance appointments! Annual maintenance allows our professionals to comprehensively inspect, clean, and adjust components that need it. We'll also check for small repair needs during this service before they have a chance to grow into big repair needs.
Even with maintenance though, every central air conditioner has its limits. 10-15 years of useful service life is the average limit for a central air conditioner that's well-maintained. After this point, or even nearing this age, it's going to experience problems. Here are some of the most common we get called for:
You Have Frequent Repair Needs
Needing to call our professionals for repairs every now and then isn't a huge deal–it's to be expected every few years or so. It may be worn down motor bearings, or a fan belt that needs replacing. These are minor issues and all part of natural wear and tear.
However, if your central AC needs professional repairs multiple times a year, it's time to consult with our team about your replacement options, because it's probably time for an upgrade!
This level of frequency in breakdowns is usually because the system is finally succumbing to years of wear and tear. The various components inside the system may start failing in groups, which will cause the frequency and cost of repairs to jump.
Continuing to pay for repairs at this point is only going to waste your money. It would be more economically beneficial for you at this point to upgrade the system altogether.
Your Energy Bills Have Skyrocketed
Have you looked at your utility bills lately only to realize you're paying a lot more for energy use than you were this same time last year? Or perhaps you're paying a lot more than your local neighbors are for similar energy use. This is a sign that something in your home is working inefficiently, and it could very well be your aging central AC system to blame.
Your HVAC systems take up half of all energy use in the home, so when something is causing your air conditioner to function inefficiently, it's going to cause some hurt to your wallet. Please reach out to us to learn about your replacement options! No matter what type of air conditioner you choose, it will be more efficient, since air conditioners today are far more efficient than those of even just a short decade ago.
Don't think you only have to replace your system with a central air conditioner, either. We have a lot of AC options to choose from, and we're happy to go over your options with you. You should be as comfortable as possible, as affordably as possible.
For professional Houston, TX central AC repair you can rely on, contact Cool Care Heating and Air Conditioning.