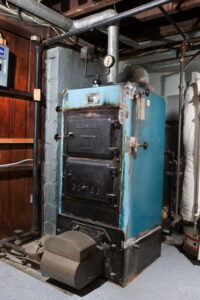 If you're like most people in late summer, you haven't thought about your furnace in quite a while. Of course you haven't! When it feels like a furnace outdoors, the home comfort system you pay attention to is your air conditioner.
But this is the perfect time of year to have a good hard think about your heating system. How well did your furnace work last winter? Did you have any concerns? Does it need repairs? You'd be wise to figure that out before you need to start it up.
How Old Is Your Furnace?
While a gas furnace's life expectancy is generally around 15 years, an electric furnace often lasts longer, perhaps up to 20 years. There are two things to keep in mind, though: first, these estimates are based on furnaces that have received annual maintenance, and second, during the last few years of life, a furnace is much more likely to encounter repair needs.
So if your furnace is only 10-12 years old and well-maintained, you probably don't need to worry about replacement just yet, but if it is the same age and has not had regular maintenance, you might want to brace yourself for some significant repairs or the possibility of getting a new furnace soon.
How Well Has Your Furnace Been Working?
Last winter, were you comfortable and cozy? Or were there cool spots in your home, or a sense that the furnace was working very hard just to stave off the worst of the winter chill? Was your utility bill around the normal range, or do you suspect that the furnace isn't as efficient as it used to be? Were there any strange noises, unpleasant smells, or anything else that made you wonder if something was wrong?
Regular maintenance and prompt furnace repair in Houston, TX as soon as you suspect a problem are the best ways to keep repairs small and keep your furnace running for as long as possible.
How Is the Heat Exchanger?
The biggest concern with an aging gas furnace is the heat exchanger. It's the component that holds the hot combustion gases and heats the air that passes over it. It's the component that both heats your home and acts as a chief safety mechanism, preventing carbon monoxide from mixing with the air you breathe.
Because it undergoes so much heating and cooling, expansion and contraction, it can eventually crack with age, risking exposing you and your family to carbon monoxide. Signs of a cracked heat exchanger include a clicking noise, visible corrosion of the furnace, soot buildup in the furnace, or a pilot flame that is any color other than blue. If you have any concerns about this, have it assessed by a qualified technician right away. 
Have You Scheduled Annual Maintenance?
If you're satisfied that your furnace performed reasonably well last winter and doesn't have any signs that it needs repair, there's only one thing left to do: plan ahead and schedule your annual furnace maintenance for this fall. 

Reach out to Cool Care Heating and Air Conditioning, The Best Care for Your Air.