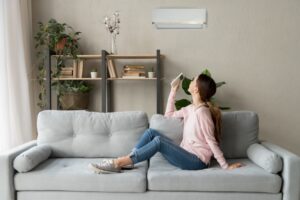 When it comes to purchasing a new air conditioner for your Houston home, there are so many options to choose from that it can be overwhelming. You of course want to ensure it works well, and that it works efficiently, right? Plus, you want it to last as long as possible. This is why you need to work with a trusted pro right from the start, no matter what cooling system option you go with.
Ductless systems are no exception! Ductless systems operate using a single outdoor unit connected to up to 4 indoor air handlers, typically mounted on the wall above the doors or entryways to each room you want hem installed in.
Whether you already have one of these systems and think you may need repairs, or you're considering a brand new ductless air conditioner, it's a good idea to be aware of the unique needs it has. This system should be by a professional. Read on to learn more!