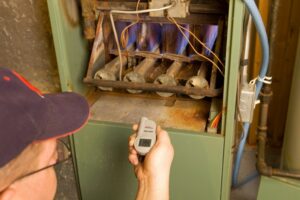 Winter is progressing right along. Although it doesn't usually get as cold as it does for our family and friends up north, if you didn't schedule maintenance for your gas furnace yet, this is still an important service!
It's never too late to care for your gas furnace. In fact, it's essential to not only the operation but also the efficiency of your gas furnace that you have professional maintenance done each year. Consistency matters more than timing here–so even though it may be more convenient to schedule a maintenance appointment quickly in the fall, this service will be beneficial no matter what!
Read on to learn why we tout heating maintenance so much.