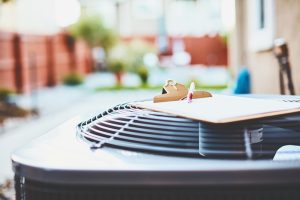 Summer is just around the corner, and temperatures are already warming up. Before you know it, we'll be soaking up the summer sun, and enjoying indoor time with the comfort of our air conditioners. Well, that is, if your air conditioner is performing as effectively and efficiently as it should. The only way to ensure this is the case is with professional AC maintenance.
Now is the perfect time to schedule this service, and you'll be saving yourself from the headache of dealing with unexpected AC repair needs in the middle of summer. Read on as we outline just a few of the many reasons you should think about schedule AC maintenance today.
Boost AC Efficiency
Waiting to schedule AC service when you need a repair instead of being proactive and scheduling maintenance now could leave you with more problems than solutions.
During maintenance, your HVAC technician will fully inspect your system and make minor adjustments to ensure that it is both efficient and effective, keeping repair needs and utility bills to a minimum. It's been estimated that your air conditioner loses 5% of its energy efficiency every time it misses maintenance. Routine maintenance can help your system keep 95% of its initial efficiency.
Improve System Reliability and Comfort
The last thing any homeowner needs during one of our summers is for their air conditioner to suddenly break down! A broken down air conditioner could leave you quite uncomfortable at best, and can even be unhealthy.
Scheduling your tune up now ensures that your air conditioner will perform reliably and be able to get you through even the worst heatwave. There's no need to sacrifice your comfort for a faulty air conditioner. Reach out to our team today and get the most out of your system this summer.
Save Time
Far too often, homeowners wait until the last second to schedule their air conditioner maintenance, or they don't schedule it all and wait until they have a repair need. The most likely time for an air conditioner to break down or experience a problem is right at the peak of summer's hottest temperatures.
So if this happens, you'll need service and you'll need it fast. But the thing is, so will many other Houston residents. Local HVAC technicians will be scrambling to make service calls, making it harder for you to schedule an appointment at a convenient time for your own schedule.
By investing in maintenance now and taking care of repair needs before they cause a system breakdown, you won't have to worry about this.
Always Trust a Pro
It's important that when you do need air conditioning maintenance, you only trust a trained and experienced professional. We'll be able to ensure that your system is well cared for. Also, having an amateur or unlicensed person doing maintenance or repairs on your HVAC system can actually void the warranty, which is reason enough to call a pro!
To schedule your Houston air conditioning maintenance session, contact Cool Care Heating and Air Conditioning today!