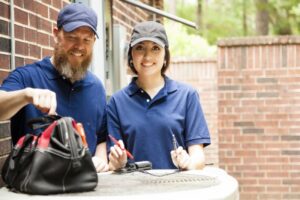 When you live in a climate like ours, it goes without saying that you need quality HVAC systems in place. You need those systems to operate flawlessly each and every day, season after season, and you need them to protect you from the elements our weather brings.
For the most reliable HVAC systems, it's essential that you invest in professional HVAC services from a contractor you can trust. This isn't an investment you want to rush into–doing so could leave you with a furnace or air conditioner that's not properly sized for your home, improperly installed, or just not the best choice for your particular living space.
Whether we're handling your installation, maintenance, or HVAC repairs, you can rely on our team—but how can you be sure? Do you know how to choose the best HVAC contractor? We've provided some guidelines below on how to do just that.