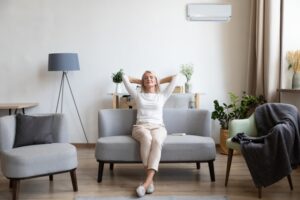 Throughout the past year, homeowners have understandably become much more aware of and concerned about the health and safety of their families. With the continuing pandemic, it makes sense that you want to do everything in your power to ensure that the environment in your home doesn't pose any more of a threat than it should when it comes to germ and virus transmission.
While no product is 100% effective at preventing the transmission of viruses such as COVID-19, there are steps you can take to significantly reduce the risk in your own home. Addressing your indoor air quality needs is something that will benefit you and the rest of your household. One way to do so is with the ActivePure® technology of the Air Scrubber by Aerus®.
Read on to learn more about this system and how it will help protect your environment and your family.