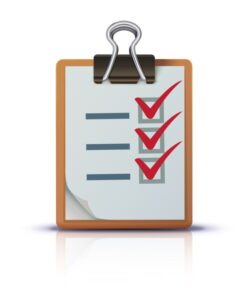 It's no secret that our hot weather can be brutal and unforgiving. Sure, there are those very rare instances where our weather takes a different turn, but for the most part, we need to be able to rely on our air conditioners almost year-round. This means that if it has repair needs, we should take care of them right away, right?
We get it–it's almost the official end of summer and you want to start thinking about turning your air conditioner off for a couple of months, not spending money on repairs. But the truth is, this is the most likely time for you to have problems with your air conditioner, and addressing them now will set your air conditioner up for success, throughout the rest of this season and next spring when you need it again.
Fortunately, in some cases, you don't actually have to call an AC professional. No, we are not advocating for DIY repairs. We would never recommend this. But there are some troubleshooting tips you can take before you give us a call! Read on to learn more.
Troubleshooting vs. Repairs
There's a difference between doing some troubleshooting and doing repairs on equipment. Troubleshooting involves basic checks to ensure that the air conditioner's problems aren't easily fixable.
We encourage you to go through the following troubleshooting steps when you have a malfunctioning cooling system before calling our team for repairs. Of course, if you have any questions whatsoever in the meantime, please don't hesitate to reach out regardless!
Check Your Thermostat Settings: This might seem like an apparent tip, but it's actually pretty common for a homeowner to think their system is experiencing some strange symptom which actually was someone else in the home adjusted the thermostat without them knowing. Or it could even be that the thermostat is miscalibrated. This is where you should check first!
Check the Air Filter: The air filter that comes standard with your air conditioner isn't in place to protect your indoor air quality, despite popular belief. It's actually there to protect the equipment itself from dust, dirt, and other debris that can get inside and damage its components. So if the air filter gets too clogged, it can restrict airflow. If lowered airflow is the issue you're experiencing, then start with checking and changing the air filter.
Check the Circuit Breaker: Did you know that your HVAC systems have their own dedicated circuit breaker? This is because of how much energy they consume (typically over half of all the energy consumed in your home). If your air conditioner won't turn on, check here! The circuit breaker may have tripped due to an overload. Reset it, and see if your AC cycles back on. If it doesn't, call us! And if it does but then the circuit breaker keeps tripping, call us! We're happy to help.
You should reach out to our professionals right away if you hear abnormal sounds coming from your air conditioner, if airflow or cooling is lowered and these troubleshooting tips don't help, or if you have consistently rising energy bills with no explanation.
For professional Bellaire, TX air conditioning service, look no further than Cool Care Heating and Air Conditioning. Contact us today!