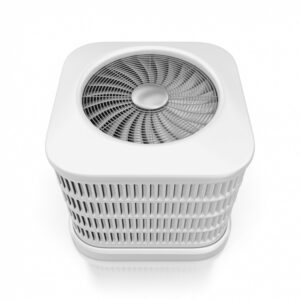 If you've had the same air conditioning system for many years, you might be wondering how much longer it will last. It's always better to know your options before your air conditioner fails entirely, and we believe our customers deserve all the information they need to make the best decision for their homes and their families. Right now, there's some new information that may affect your decision.
We're going to help you determine whether your AC unit is ready for replacement and what you can do about it, especially in light of these new considerations.
When AC Units Need to Be Replaced
If your air conditioner is making a funny noise, leaking refrigerant, or having another problem that is new and isolated, AC repair in West University Place, TX might be all you need. Most noises are caused by a single component and fixing or replacing that one part often solves the problem entirely. Leaks in the coils can be patched, and refrigerant can be refilled. An isolated problem does not necessarily signal a system that needs to be replaced.
But if your air conditioner is over ten years old, if you frequently encounter problems that require repairs, or if you feel that the efficiency of the unit has been in a steady decline for some time, replacement is definitely worth considering.
Reasons to Replace It Now
The first consideration here is supply-chain issues. This has been affecting all kinds of consumer goods for years now, so you may feel like prices are currently high and hope to purchase items like this after they decrease again. Unfortunately, the current outlook suggests that these same supply-chain issues will only cause prices to continue to rise for the foreseeable future. As the old saying goes, the best time to plant a tree is 20 years ago, but the second-best time is today. As much as you may wish you replaced your system when prices were lower, doing it now is a better bet than waiting another year.
The second consideration has to do with new regulations from the Department of Energy. Beginning in January 2023, the standards for efficiency are changing. SEER (Seasonal Energy Efficiency Ratio) is a measurement used to assess the efficiency of air conditioning systems. The new standard will require a SEER rating of 14 in the northern part of the US and 15 in the southern portion of the country. While less-efficient systems will still be available for a time, the quantities will be limited.
Energy-efficient systems are not just good for the environment. Because they consume less energy, they are also better for your budget in the long run as they will keep your utility bills lower. However, the bottom line is that you will have fewer options if you wait until after the regulations go into effect. To be able to access all possible choices when you make your selection, it would be better to reach out now to learn about your AC replacement options.
Reach out to Cool Care Heating and Air Conditioning, The Best Care for Your Air.