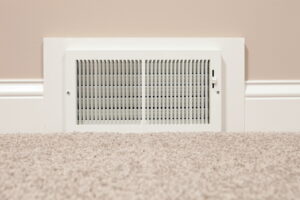 It may seem silly to think too much about heating maintenance when you live in a climate like ours. But you know as well as we do that when we do need our heating systems, we need them to function as effectively and efficiently as possible.
The only way to make sure this is the case is to only trust professionals for your services–from installation and repair to, you guessed it, maintenance. Maintenance allows our professionals to thoroughly inspect, clean, and adjust the components that need it to help your system perform at its best. Read on to learn why this is so important!
Maintenance Improves Safety
Are you using a furnace or boiler that is powered by natural gas? If so, and the majority of Texas homeowners do use gas-powered furnaces, then it's never too late to have your system inspected and tuned up to make sure it's operating as safely as possible.
This isn't to say that gas-powered systems are inherently dangerous–they're not. But if they aren't properly cared for, then they can become hazardous. This is especially true in an aging heater, where corrosion might have set in and can lead to cracked heat exchangers–which then means there is a potential for carbon monoxide (CO) exposure in your home.
Maintenance Gives You a Peace of Mind
Whether it's surprisingly chilly outside or you know cold weather is coming, the last thing you need to worry about is whether or not your heater is going to work. Without maintenance, your heater will be at a higher risk of suffering a sudden and unexpected malfunction.
With maintenance, however, you'll have the peace of mind that your home will stay warm all through winter.
Maintenance Saves You Money
One of the common misconceptions about maintenance is that it is expensive. The truth is, it can be more expensive to skip maintenance than vice versa. When you sign up for a maintenance program, then your system gets checked at least once a year, plus you can enjoy benefits such as repair discounts and more.
What's more than that though, maintenance helps prevent up to 85% of the repair costs you'd otherwise see throughout the years. How? It allows us to catch small wear-and-tear repair and replacement needs before they have the chance to have a domino effect inside your heater and cause an even bigger and more expensive problem.
Additionally, routine maintenance helps your heater run more efficiently. When we talk about efficiency, we're talking about how much energy your heater has to consume in order to do its job. When it's well cared for, it will cycle as it should and won't have any trouble reaching the desired temperature you set on the thermostat. But if it does struggle to operate efficiently, you'll be paying more for your monthly utility bills than you should have to.
To schedule professional heating maintenance in order to prevent expensive and unexpected furnace repair in Bellaire, TX, contact Cool Care Heating and Air Conditioning today!