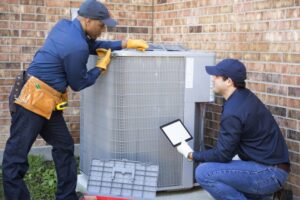 After our surprise frigid spell this past winter, are you considering buying a new heater for next year? Whether you're thinking about buying just a heater or if you were already also considering a new air conditioner as well, you'd do well to consider a heat pump system!
"Wait," you might be wondering, "Are we talking about heaters or air conditioners?"
Well, both! You see, the thing is a heat pump is a year-round, 2-in-1 system that both heats and cools, and it does so very efficiently. They're truly great systems that can keep your indoor climate at an ideal temperature all year round. Interested in learning more? Read on!