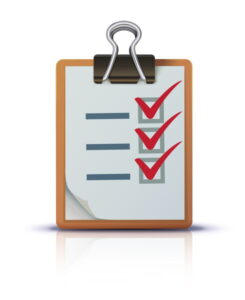 ­­The weather here in Texas can often be a bit unpredictable. We are certainly known for our sweltering summers! But that doesn't mean our winters don't pack quite the punch, or that we don't have cold spells at seemingly randomly times of the year. Because of this, it's important that you have a fully functional and efficiently operating heating system in place.
Of course, the best way to ensure this is the case is through routine heating system maintenance. Maintenance allows our technicians to comprehensively inspect, clean, and adjust the system. This helps with your heater safety, power, and efficiency and helps your heater last as long as possible. It also prevents up to 85% of the repair needs your system may ever have in its lifespan!
Still though, there is always a chance that a heating repair need will sneak up on you here or there. But how can you tell when it's time to call a pro for a fix? Read on as we uncover 4 signs that your heater is in trouble.
1. Strange Noises
Do you have a furnace or heat pump system? If you do, then there is one very important component connecting to your heater, and your air conditioner—air ducts! There are of course ductless heat pump systems, but for this purpose, we're referring to ducted heating units.
If you hear strange sounds coming from the vents, it's often an indication that something is amiss with the ductwork. It may be that a joint has come loose or you have damaged ductwork.
For any heating system though, there are more noises you should never hear: grinding, mechanical shrieking, clattering, booming, or clicking. These are all indicators of different potential problems that you should never ignore.
2. Uneven Heating
This is an issue that too many homeowners ignore, particularly if the rooms that seem cooler than usual aren't rooms that are used frequently. But when portions of your home are getting warmer than others, or even too warm, then something is wrong. It may be an issue with the ductwork, or it could be a blower fan problem. If you have a heat pump it could even be a refrigerant leak.
3. Short-Cycling
Short-cycling is the name given to the process where your furnace or heat pump turns on and off rapidly, instead of going through regular 15-minute cycles or so.
You should never heat your heater kick on and off more than four time an hour. If it does, it means that not only is there a problem with your system, but the short-cycling itself can actually cause more problems.
4. Higher Than Average Utility Bills
Take a look at how much you're paying for your home heating. Is it a lot higher than it was this same time last year? What's it like in comparison to what your neighbors are paying? If it is a lot higher, it's a sign that something is causing your heater to work less efficiently. There are a number of potential causes for this, so be sure to reach out to us if you notice this problem!
For reliable heating repair in Houston, TX contact Cool Care Heating and Air Conditioning! "The Best Care for Your Air"