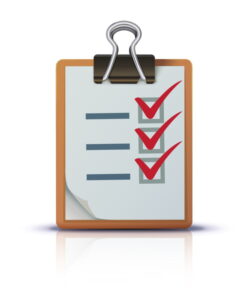 When you live in Houston, you probably get tired of hearing people say, "Wow it's so hot there!" While it's true, most people outside our great state don't realize that our winters pack quite the punch. As a result, we need heating systems that can keep up, right?
If you want your heater to keep you and your family comfortable this fall and winter, then it is absolutely essential that you schedule regular heating maintenance with our professionals. Professional heating maintenance is a lot more involved than many people realize, and is definitely not a DIY project.
There are some basic maintenance steps you can take on your own. Like your air filter—you should be changing it every 1-3 months during periods when you use your heater. You can also make sure the area surrounding your heater is clear of debris or clutter. This is true whether you have a furnace, heat pump, or even a boiler. While these are important steps for homeowners to take, it barely scratches the surface of professional heating maintenance.
So, What Happens?
There is quite a lot that goes into professional heater maintenance. Sure, we will check your air filter to make sure there isn't a dirty or clogged one in place. We will do a thorough cleaning too. But more importantly, we're going to adjust parts that need it.
We are going to lubricate all the moving parts of your heater, and we're going to check components for proper functionality. This includes the controls, the thermostat, any and all electrical connections, and more. We'll also check for proper voltage and amperage levels to ensure your safety, and make sure that if you're using a heat pump system, there're no refrigerant leaks.
In addition to your comfort and your budget, your safety benefits from this service. All your gas connections will be evaluated if you're using a gas-powered system. Your burners and heating elements will be inspected and cleaned too. Something like a cracked heat exchanger can lead to carbon monoxide exposure and an unhealthy situation for you and your family.
Still Unsure You Actually Need Maintenance?
Consider this—maintenance is what ensures your heater's longevity, and efficiency. As your heating system works hard to keep your household warm and cozy all winter long, it's going to accumulate some natural wear and tear. This is unavoidable, but it doesn't have to be detrimental.
Allowing that natural wear and tear to continue unchecked for 2 years or more can definitely lead to some serious problems down the road. For instance, one of the things we check during maintenance is that there are no small repair needs. If there are, then we alert you to them right away.
This means you can schedule repairs, and know that your heater will work just fine. Without maintenance, you may go months without knowing that your heater ever needed a small repair, only to be met with a completely broken down system on a cold winter night when you need it the most.
If you're still unsure about heating maintenance, please don't hesitate to reach out to our team with questions—we're happy to help!
Cool Care Heating and Air Conditioning is your trusted resource for quality HVAC maintenance in Houston, TX. Get "The Best Care for Your Air"!