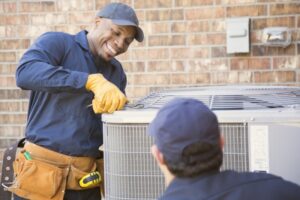 Sure, we just talked about heating maintenance in our last post… but let's face it, we use our air conditioners a lot, and skipping maintenance this year can mean an ineffective system next spring. So if last spring you decided to skip out on maintenance, now is the time to schedule it.
The only time it is ever "too late" to schedule an HVAC maintenance appointment is if your HVAC system is completely broken down beyond repair and you have to actually replace the system instead. Sure, we recommend spring maintenance for your own convenience. But consistency matters here much more than what time of the year you have a tune up done.
So if you haven't had a tune up in 2020, schedule one now, and discover the following benefits.