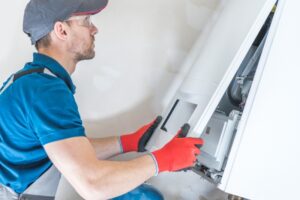 It's definitely the spooky time of year… but that doesn't mean that you need to be haunted by HVAC problems! We know winters are pretty brief here in Texas, but if you've lived here for a year then you know our weather can absolutely surprise us, and for that reason, we all need fully functional and efficient heating systems in place.
What kind of shape is your heater in? Not sure of the answer to that question? Well, then it's definitely time to schedule one very important service–heating maintenance!
Unsure if you really need this service or if it's going to benefit you all that much? Read on as we uncover the benefits of this service, and then give us a call when you're ready to schedule a tune-up.