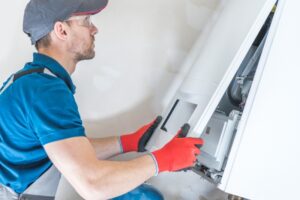 When people think of harsh winters, they probably imagine a state up in the midwest or maybe even New England. Still, just because we're not known for our chilly temperatures doesn't mean that we don't need fully effective and efficient heating systems when wintertime does come. You know as well as we do that we can even be surprised by chillier-than-normal temperatures and even snow!
That said, it's extremely important that you keep up on your professional heating maintenance appointments. Annual tune-ups from a trained and experienced professional will ensure that your system works as best as it can while minimizing repair needs.
But still, there's always the chance that your system will need repairs between maintenance sessions, and for this reason, it's a good idea for you to know the signs of a heater in disrepair, which we'll cover below!