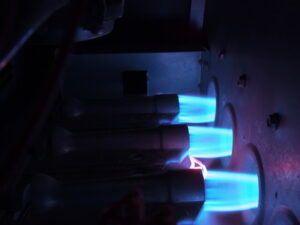 What component are we talking about? Well, one that is essential to your furnace or gas-powered heater: the heat exchanger.
Gas-powered furnaces are the most popular types of heating systems used throughout the country, and for good reason. Natural gas is a very cost-efficient fuel source when compared to its electric counterpart. Since most homes also have ductwork running through them for central air conditioning, furnaces are also more popular than boilers.
That said, if you're one of the many furnace users, there are some things you should know! First off, today's furnaces are built to the highest safety standards. They'll operate even more safely if you stay on top of your annual maintenance sessions. But it's important to keep in mind that even the most efficient and well-cared-for gas heater has the potential for danger, such as gas leaks or combustion problems, particularly as they age. The biggest and most important repair need we see in older furnaces is the aforementioned cracked heat exchanger.