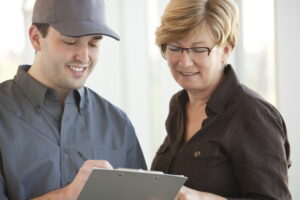 Heating maintenance is something we care deeply about. To make sure your home heating system is operating safely and to get the best performance from your heater, annual maintenance is critical. But when it comes to actually making sure to schedule that maintenance, it just might help to have another incentive. And what better incentive is there than money in your pocket?
Annual heating maintenance can do more than keep your heater running smoothly, it can save you a lot of money, and we'll show you just how much. Read on to discover how valuable regular heating system maintenance in Houston can be.
Energy Statistics
According to the Department of Energy, Americans put 29% of their energy usage toward heating their homes. That's nearly a third of your combined utility bills. They state that proper maintenance and upgrades, good insulation, and utilizing thermostat settings to only heat as much as necessary will lower those heating bills by 30%. That's an exciting number, but that also covers more than just maintenance. So how much does maintenance specifically lower your bills?
Efficiency Estimates
It's widely estimated that ordinary wear and tear decreases the efficiency of heating systems by about 5% over the course of a year. This is caused by a wide variety of things: dust settling in the works, lubrication drying up, and screws loosening from the constant vibration. When annual maintenance is performed by a qualified technician, that efficiency is restored. 
But if your heater does not receive annual maintenance, that inefficiency keeps adding up. In two years, your heater is 10% less efficient. In five years, it's up to 25%, and you're only getting three-quarters of the heat from the same amount of fuel. Of course, you don't just need three-quarters of the heat, so you're actually using more and more fuel each year to achieve the same temperature.
Repair Needs
Your energy bills will increase gradually as your unmaintained heating system gets less and less efficient. But one cost that can happen quite suddenly is a repair. When that wear and tear is allowed to continue unchecked, and when no one is cleaning and inspecting all the various components of your heating system, repair needs crop up much more often. 
Repair costs vary wildly because while some components are quick and inexpensive to replace, others lead to a much higher cost of replacement parts or lengthier labor, or both. Forbes calculated that the average heating repair is around $300, though they can cost anywhere from $100 to $1,000 or even more for some especially difficult repairs.
This means that your lack of maintenance is likely to lead to an expense that's more costly than the maintenance, and more inconvenient. You can't schedule at your leisure when your house is getting colder by the minute!
If you're interested in how to save even more money during the maintenance process, check out our maintenance plan.

Reach out to Cool Care Heating and Air Conditioning, The Best Care for Your Air.